Warmly congratulate Comrade Zhangjigui of our company on winning the title of National Model Worker and Advanced Worker
May Day Labor Day is approaching. On the morning of April 27, 2015, Wenzhou City was the 12 newly elected honorees of the National Model Workers and Advanced Workers. A brief farewell ceremony was held in front of the City Hall. After that, they rushed to Beijing to participate in the national recognition conference.
Photos of Lao Mo (6th from left is Zhang Jigui)
April 28 meeting of the Great Hall of the People in Beijing
Photographed with Yuan Jiajun, deputy governor of Zhejiang Province, at the conference site.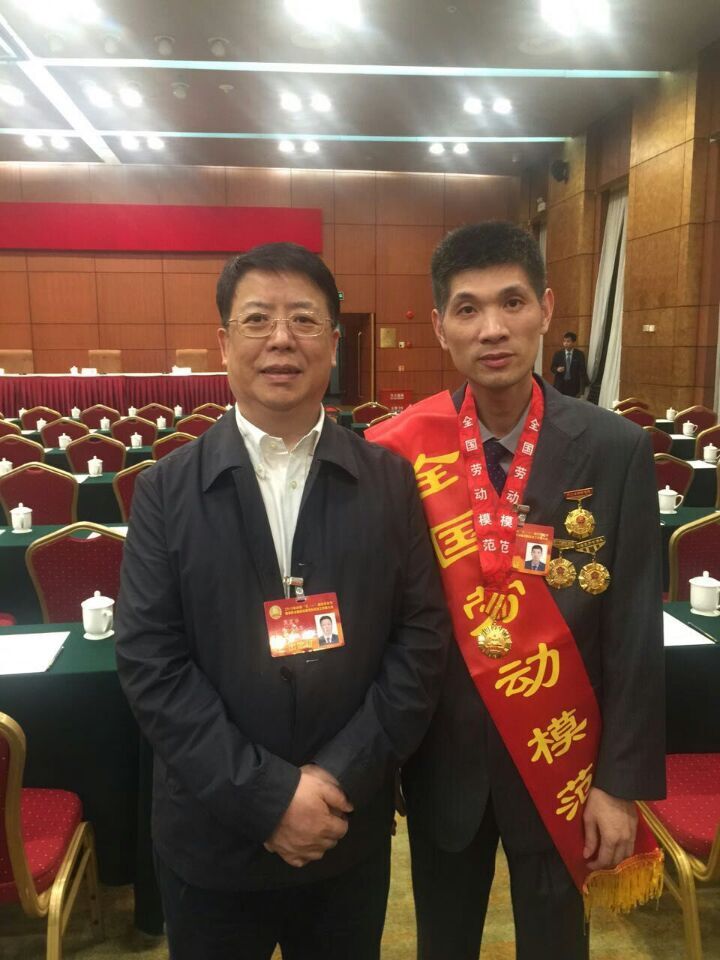 Chairman of the Zhejiang Provincial Federation of Trade Unions, Dai Zhenhua, took a photo with him at the conference site
Meeting with the deputy director of the Zhejiang Provincial People's Club in the conference scene
Description of Deeds: Comrade Zhang Jigui is the leader of Zhejiang Province High-tech Talent Innovation Studio, the 3rd "Golden Hammer Award" outstanding worker in Wenzhou City, the chief technician of Longwan District, Longwan District Luo Peak Skills Elite, Longwan District Outstanding Scientific and Technological Workers... He is also a skilled and technical talent who has grown up from the frontline workers. He has rich first-line production experience, and he has overcome many national and provincial priorities in the field of machining processes and technology. The project's processing technology problems, and successfully applied for 2 national invention patents, 16 utility model patents, published several articles, these patented products on the market, the annual economic and social benefits achieved in about 30 million yuan.
This award won by Comrade Zhang Jigui is not easy. As a highly skilled person, the honor of being a national model worker is not only his own glory and pride but also Zhejiang. Wen brothers Mechanical Valve Co., Ltd. a great spiritual wealth, but also the glory of Wenzhou!